News Release Archive
USPOULTRY keeps the industry current on issues and communicates the important role the industry plays in the U.S. economy. Our news release archive currently holds 34 items and covers a four month time span. It is automatically updated as news items are added.
Sorted from newest to oldest.

USPOULTRY news release questions should be directed to Gwen Venable, Executive Vice President, Communications, gvenable@uspoultry.org.
---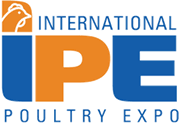 Looking for more news about the IPPE? You can find that information here.

Contact Information
1530 Cooledge Road
Tucker, GA 30084-7303
Tel: 770.493.9401
Fax: 770.493.9257
General Info
Events & Meetings
People & Groups
Resources