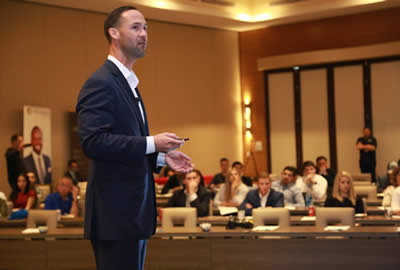 Seminars, Conferences and Workshops
The U.S. poultry industry is the most innovative and progressive segment of animal agriculture. Subject to constant change, the industry must stay well-informed to maintain an edge. The USPOULTRY seminar department works to ensure that the poultry industry receives the most up-to-date information about the various topics that impact it.
Did you know our members receive discounted pricing on USPOULTRY sponsored education programs? If you're not already a member, please consider joining today!
There are currently no upcoming programs. Check back at a later time.

Contact Information
1530 Cooledge Road
Tucker, GA 30084-7303
Tel: 770.493.9401
Fax: 770.493.9257
General Info
Events & Meetings
People & Groups
Resources