Food Safety & Production Program
Food safety is a high priority for the U.S. Poultry & Egg Association. The association develops and supports programs that help ensure the safety and quality of U.S. poultry meat and egg products..
On-Demand Training
It is increasingly difficult to schedule adequate training for individuals. USPOULTRY provides on-demand food safety training demonstrating standard procedures supporting food safety systems.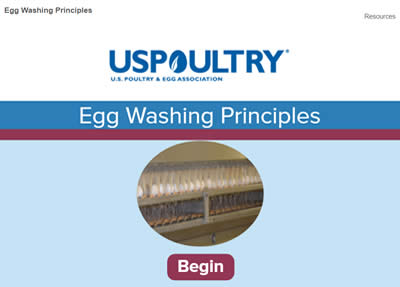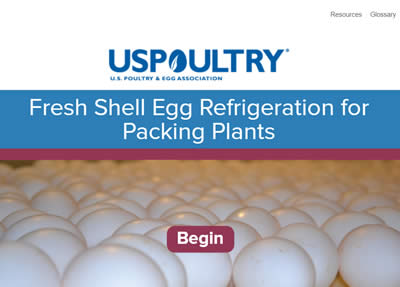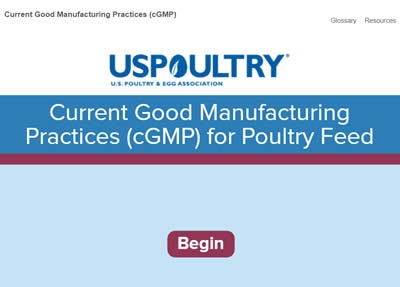 Learning Management System (LMS)
USPOULTRY LMS contains on demand training for the poultry industry. By creating an account, you can select the training modules that meets your needs. The available food safety modules are:
Shell Egg Washing Principles
Shell Egg Refrigeration Requirement
Current Good Manufacturing Practices for Poultry Feed
Training Modules (LMS)
More training modules can be added to an account as they become available. To see the entire catalog visit the training resources page.
To create a new account, contact Rafael Rivera, rrivera@uspoultry.org.
Note: LMS available for USPOULTRY members only.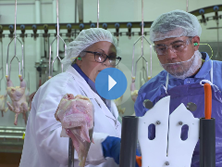 Knife Safety and Cutting Techniques for the Poultry Debone Line Video
This is a training video demonstrating proper breast deboning cutting techniques. The video features a holistic approach to breast deboning that includes employee protection and ergonomics, prevention of cross contamination and foreign material, and proper knife handling and care. The video is intended for new hire and refresher training in poultry processing plants.
To request access to this video, go to the USPOULTRY Training Resources page under "Poultry" and submit an access request.
Note: Available to USPOULTRY Members Only

Contact Information
1530 Cooledge Road
Tucker, GA 30084-7303
Tel: 770.493.9401
Fax: 770.493.9257
General Info
Events & Meetings
People & Groups
Resources