For Immediate Release
U.S. Poultry & Egg Association
Tucker, Ga. - February 7, 2023
---
Contacts:

Gwen Venable, 678.514.1971, gvenable@uspoultry.org, (USPOULTRY)
Benjamin Starkey, 770.635.9057, bstarkey@uspoultry.org, (USPOULTRY)

---
$2,310 USPOULTRY Foundation Student Recruiting Grant Awarded to Cleveland Community College
The USPOULTRY Foundation awarded a $2,310 student recruiting grant to Cleveland Community College in North Carolina. The grant was made possible in part by an endowing Foundation gift from Prestage Farms and was presented to Courtney Happ, professor and animal science instructor, who was joined by several of her students.
The grant funds will be used to recruit students into Cleveland Community College's new Applied Animal Science Technology Associate in Applied Science degree program. Recruiting will also include targeted outreach to underrepresented populations in agricultural training programs in North Carolina. Through the use of targeted marketing and promotional items, Cleveland Community College will be able to expand this new degree offering, which provides matriculation options to the University of Mount Olive, North Carolina A&T State University and North Carolina State University.
The USPOULTRY Foundation board approved student recruiting grants totaling $306,366 to 28 colleges and universities across the United States with a poultry science department or industry-related degree program. The USPOULTRY Foundation provides annual recruiting funds to colleges and universities to attract students to their poultry programs. The grants are made possible by gifts to the Foundation from companies, individuals and families, in addition to funds earned over the years at the International Poultry Expo, part of the International Production & Processing Expo.
###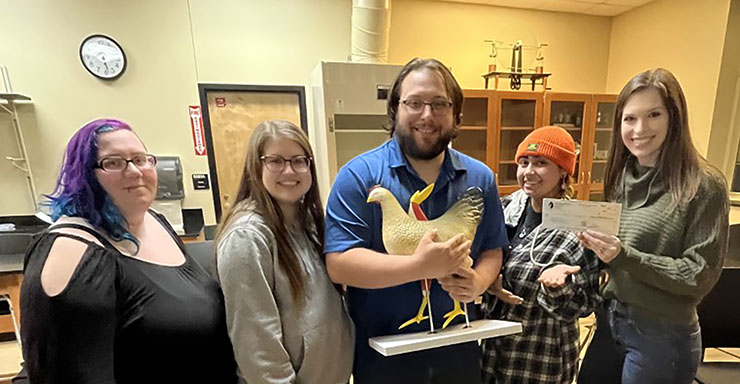 More Recent News

Contact Information
1530 Cooledge Road
Tucker, GA 30084-7303
Tel: 770.493.9401
Fax: 770.493.9257
General Info
Events & Meetings
People & Groups
Resources